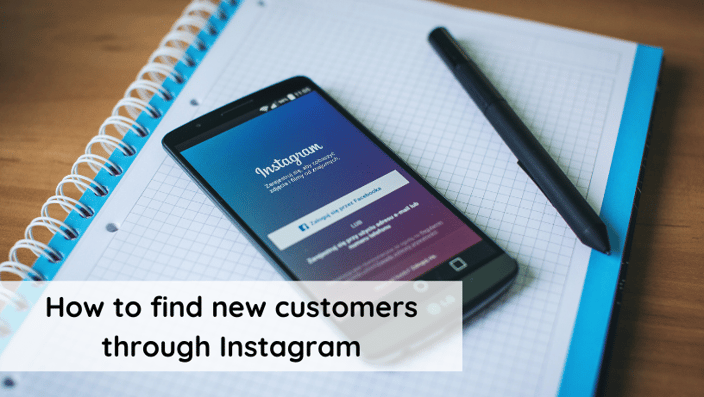 Instagram now has over a billion users worldwide, making it one of the most used social platforms today. In the United States, more than 71% of companies have a business account on the platform.1 Now part of Facebook, this social network is evolving rapidly following trends and users. To fully understand how to use it to its advantage, especially as a healthcare professional or business, you need to understand the algorithm in 2021 and adapt your strategy. We give you some examples to keep you up to date on this popular app.
If you are a new Instagram user, or if you don't know how to create a business account, we recommend that you start with our blog: How to use Instagram. It will tell you precisely how to create your account and how to get started on the platform.
Educational content
Disinformation is unfortunately very present in our society, especially when it comes to health. This creates an opportunity for you to make content focused on general education in your field by explaining situations or answering questions often asked during your services. This way, you allow people to educate themselves and open dialogue while attracting new customers.
For example, creating infographics can be very helpful. It allows you to explain concepts visually rather than writing long texts and the information can be digested quickly, which comes in handy on an app like Instagram.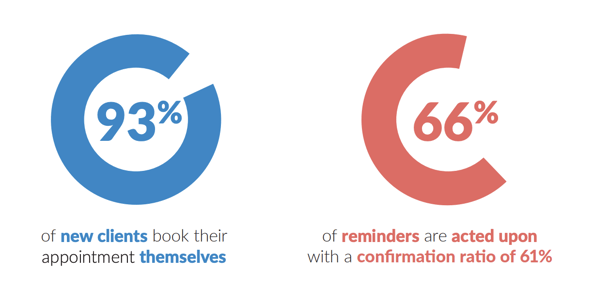 Interactions with your followers
Since the goal is to create content that reaches your followers and that will allow you to seek out new ones, going live may be a good option for you. Since you are a healthcare professional, you can answer questions from your followers or speak with another professional in your industry. This allows direct contact with your audience and will make you more accessible to them. It's also a great way of building trust between you and your followers, which is important. People will recognize your expertise.
Instagram Algorithm
The algorithm is one of the most important parts of Instagram. It decides what to push forward on the followers' feeds based on their actions on the platform. Try to understand it and keep up with the changes to continue gaining new followers.
Use a strategy for your hashtags: Hashtags are a way to find topics on Instagram's explore page. The maximum is 30 hashtags per post, but most pros recommend using around 11, you can place them in the caption of your image or the comments.

There are several kinds of hashtags (popular, specific, branded), a mix of popular and specific hashtags are recommended to reach the greatest number of users.

Popular hashtags are often used billions of times, so your posts will appear momentarily, but quickly get lost in the pool of content. This is why they should be mixed with the specific hashtags that appear less often and under which your posts are likely to stand out longer.2

You can also choose your own hashtags to group your posts in one place. For example, your company name or tagline can become your branded hashtags. For example, at GOrendezvous we often use #GOrendezvous #bookonline as branded hashtags.

You can use a site like: https://inflact.com/tools/instagram-hashtag-generator/

to find the right hashtags for you.



Know the best times to publish according to your followers: you can check the times when they are most active on the platform by going to "statistics", "followers" then "learn more". By posting at these times, you'll have a better chance that followers will see and interact with your posts, which helps the engagement rate.

Create stories to engage your community:

you can use several options in your stories such as polls, question boxes, or stickers. One of the popular trends, the "this or that" compares two products or topics and asks people to vote for their favorites with a

poll (eg, should you put cold or hot on a twisted ankle).



Make short Reels videos or IGTV videos:

Instagram recently announced that the new algorithm is now pushing video content more than photos.

3

This means that in order to have more visibility you will have to post more videos, as these will be shared with more users.




Create content that people will want to save:

The save option on posts makes it easy for users to review posts on their accounts later, if you provide educational

content your followers may use this feature more often.



Take time to respond to comments under your posts:

this allows you to interact with your followers and the more they interact with your account, the more your posts will appear in their news feed.

4
How to distinguish yourself from your competition
First, do some research on your competitors. If you already know the names of businesses near you that offer the same services, take a look at their Instagram accounts (if they have one) and check what kind of post they are making. If you are unfamiliar with your competition, a Google search can help you find and understand them better.
Once you've looked at your competitor's accounts, make sure you don't offer the same kind of content, even if they offer educational content as well you can post on different topics.
Make sure you keep a theme in your feed, use your company colors and logo to create a beautiful, seamless feed on your account.


Think about what sets you apart as a professional, do you have a specialization? Use it to your advantage! Now is the time to differentiate yourself by using your knowledge.


What tone do you want to use? If most of your competitors are very formal and serious in their approach, you might decide to use a more familiar and friendly tone to stand out.
Ultimately, building up followers on your account can be a long process, but the quality is more important than the quantity. Most of all, you want people to engage with your posts. Remember that the account reflects you as a professional, have fun, and show the fun you have at work!
---
https://www.oberlo.ca/blog/instagram-stats-every-marketer-should-know

https://blog.hubspot.fr/marketing/utiliser-hashtag-instagram

https://isarta.com/infos/pourquoi-instagram-va-beaucoup-plus-miser-sur-la-video-que-les-photos-a-lavenir/

https://blog.hubspot.fr/marketing/algorithme-instagram