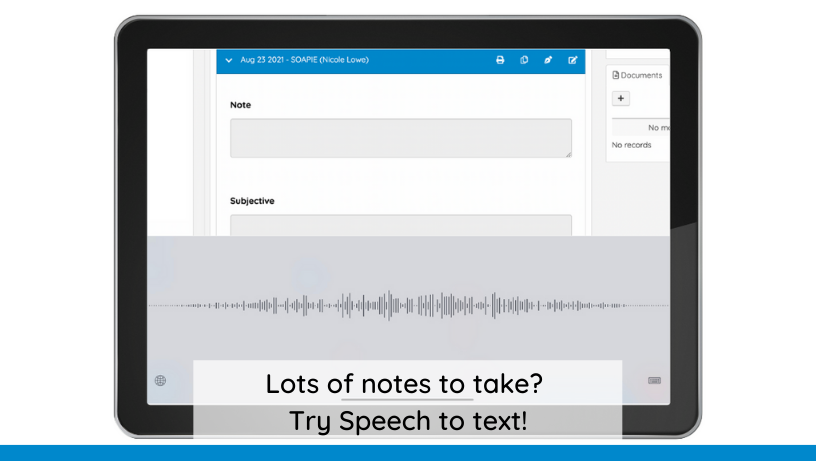 Have you ever used speech to text to write your texts?
Voice dictation is a tool that allows you to speak and transform words to a text version on a computer or cellphone, for example. For professionals who take notes when meeting with clients, this can be useful and save valuable time.
It was in 1952, in the Bell labs, that voice recognition began. The researchers then created the Audrey system, which was able to recognize a string of dictated digits with pauses between them.
Then, in the 2000s, the arrival of Google Voice Search allowed an exponential development on the subject, allowing up to 80% precision in speech recognition.
Today, with Siri, Alexa and Google Home, voice recognition has become normal, and the accuracy is phenomenal thanks to artificial intelligence. In addition, speech to text is now available on cellphones, web browsers, software, as well as computer and television operating systems.
Using voice recognition in the course of your work is quite achievable and can you save precious minutes. For GOrendezvous electronic charting users, it's possible to add an extension on your web browser or use the integrated option of your tablet to dictate your notes, which will be automatically added of your clients' files.