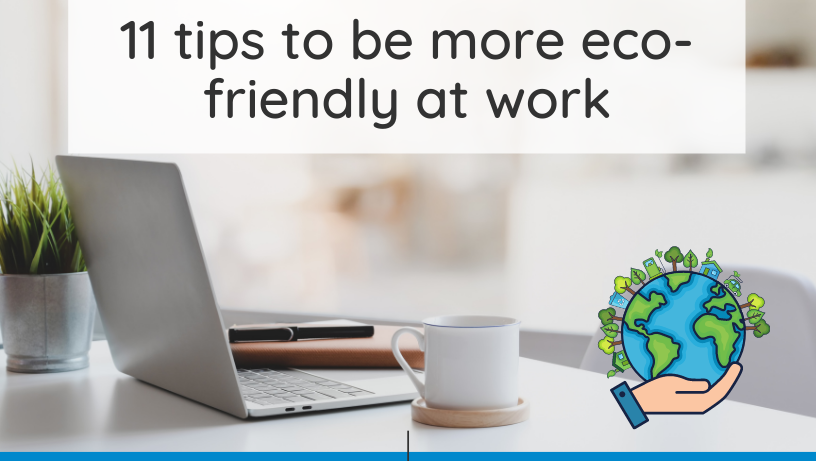 Respect for the environment is something that is, rightfully, becoming more and more present in all facets of our lives. Many organizations have environmental values ​​and want to take action but don't know where to start or lack inspiration.

When you have a shared workspace, setting up initiatives can encourage employees to respect a more eco-friendly work environment.
The 3R rule can be useful, it is a strategy for managing end-of-life products and resulting waste aimed at:
Reduce the amount of single-use products used;
Reuse products or some of their parts to avoid waste;
Recycle raw materials.1
In this article, we give you some tips to inspire you at work.