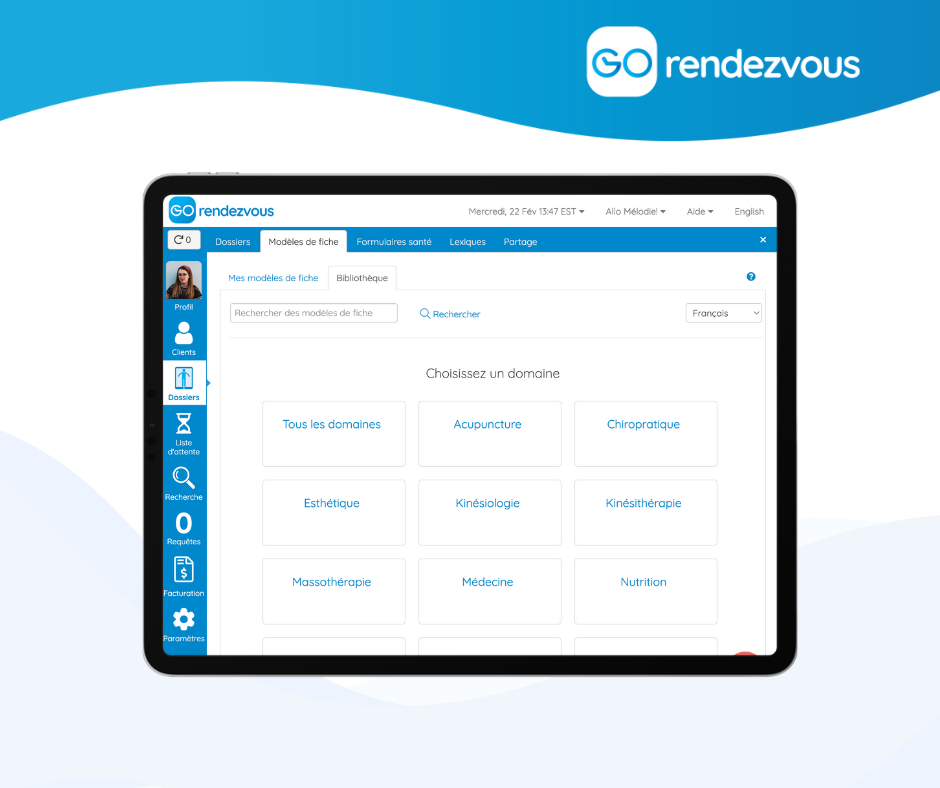 On the eve of its 11th anniversary, GOrendezvous is used by more and more professionals in various domains.
Several templates were already available on the platform such as SOAP notes, HSOAPIER concussion assessments, referral notes to another provider, reassessments, etc.
It has become a major challenge to continue to offer templates that meet the wide range of our users' domains.
We are therefore pleased to present the new collective library, powered BY users, FOR users!