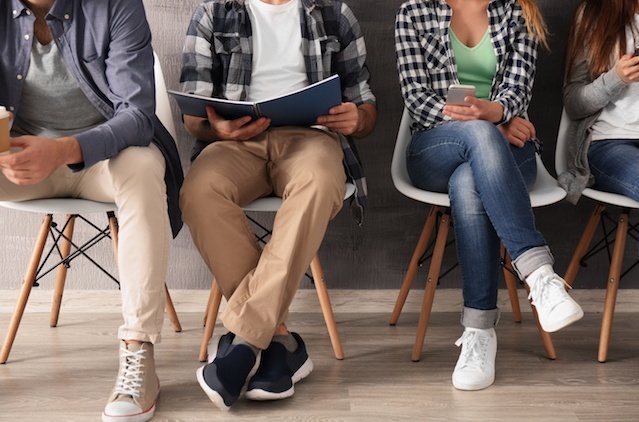 If you own a salon and have the luxury of having a receptionist, you know that most of their time is spent on the phone, answering and calling clients for their next appointment. They are tied down on the phone all day, so they can't solely concentrate their energy on the people in your salon. If you don't have a receptionist, you're the one who's answering all the calls... And because of this, the customer experience for the actual clients in the salon can sadly be put aside even if it's unintentional. But what if you could automate and digitize the appointment booking process for clients? A salon booking software will allow you to offer a personalized service by greeting customers warmly, serving them refreshments, selling additional products at the cash, or doing anything else to make your clients salon experience sensational.
A better customer service can increase your revenues by making your clients feel like their business is appreciated. Find out exactly how a salon booking software can help grow your revenue.
You're Available for Your Clients at All Times
Being available to answer calls from clients who want to schedule a cut or blowout can sometimes be challenging. Specifically if you're really busy and you don't have a receptionist. If a client keeps trying to call your salon, and no one answers...They might just stop calling. Forever. Or, if the client calls you, leaves a message, you then have to call them back. But it doesn't end there because they don't answer so then you have to leave a message. But wait! There's more because then they call you back right when you're washing someone's hair, and no one can answer so they leave another message... How maddening! This vicious circle will never end and they probably will never make that appointment because they're tired of getting your answering machine! And what about millennials? They are the generation of people who are most likely to not even consider your salon if they have to call (and they especially despise voicemails).
Think about it, if you offer your clients the possibility of scheduling an appointment whenever they want and wherever they are, there is a good chance you'll make more money. You won't have to keep answering the phone in the middle of a haircut, and you won't lose clients because they are frustrated with your lack of customer service.
Of course, maybe you're already thinking of specific clients that prefer taking appointments with you on the phone. No worries, you can always offer both, to accommodate your vast clientele. As long as you offer both, you can make everyone happy.
Your Salon Booking System Is Backed Up
With a salon booking software, everything is centralized and it is online. It means you can access it from your phone or laptop computer at any time of day, from your salon or your house! Your computer crashes? Everything is backed up on the cloud. Relief? We'd say it's a lifesaver!
You Make It Easier for Your Clients to Make Appointments
Also, people don't like to wait around. Did you know that 40% of GOrendezvous' clientele books their appointments during non-business hours? Yup, and it means they will find another salon where they can book their appointment online. And if they are really desperate, they will choose that 3,6/5 rated salon over your 4,9/5 rated one.
Another great reason to have an online booking software is for late-night shoppers. People shop online in the middle of the night because they can't sleep, because they're bored, or because they actually forgot to buy something really important (thank God for Amazon Prime). So, if you offer an online booking software, a client can decide at 1:30 a.m., in the comfort of their bed, that they would love to book a blowout (but at a reasonable time like 10 a.m.). They check your booking app, see you have space for what they want, so they book it right away.
Whereas another client, who thinks of getting the same service at the same time, but has to wait another 10 hours before they can call you to make the appointment, they can a) change their mind and decide getting a blowout is a bit extravagant or b) just completely cancel their idea because they had a night to sleep on it or c) they just give up because they can't reach you.
Don't want that to happen? You need to get a salon booking software.
You Can Reduce No Shows With a Salon Booking Software
All humans are forgetful, it happens to the best of us and sometimes we have good reasons to forget. But it really stinks when you're a salon owner and a few times a week or month your clients either arrive (really) late or totally forget to come in for their appointment. You can lose revenues quickly this way. If you have $300 worth of no shows in a week, you can lose over $15,000 per year...Yes, that's a lot of money. Money you could use to buy more hair cutting stations, to change the carpet, or to hire more hairdressers. But with a salon booking software, you can effortlessly reduce the number of no shows in your salon.
One of the easiest ways to end no shows is to send reminders. Reminders help decrease nonattendance by 36%. Don't feel like calling every single one of your next-day clients every day? A booking software will do this for you (cue the oohs and aahs of amazement)! You can either send an automated email or SMS so your clients can confirm their attendance. You have the option to choose when to send the email (1-5 days in advance). You'll even be able to see if your clients have confirmed their appointment or not on the interface.
Also, you can customize your confirmation email so you can add additional information like if there's access to free parking at your salon, or other noteworthy things your clients should know.
That way, you'll breeze through your day without your phone stuck to you all day.
To summarize, at the end of the day, you want to make your clientele happy but you also want your salon to prosper. In order for your revenues to increase, you need to put into place some tools so you can get more clients. A salon booking software will reduce no shows, potentially get you more clients, centralize all your information, and make it easier for your clients to book appointments with you. Once you start using this digital system, you'll soon forget about your old system!