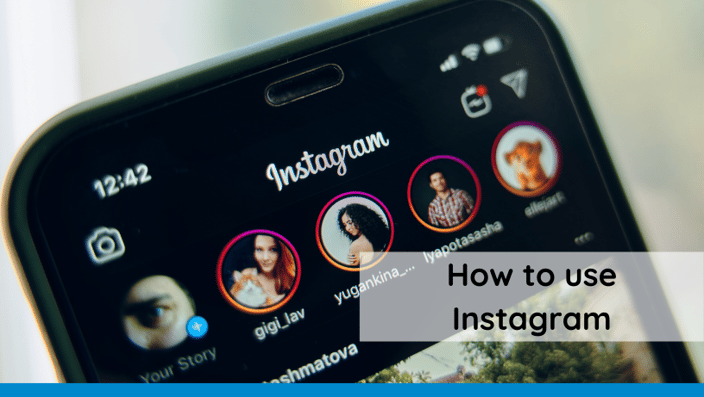 Instagram is a platform that is getting more and more users every day. According to Statista, it has been taking over the digital world, with nearly 1 billion monthly active users as of June 2018. The application allows you to have a personal account, but also a professional account to promote your business or your self-employed work (for example, an actor, influencer, model, trainer, etc.).
To be successful in today's tech world, you need to know how to use the right tools to reach the widest audience possible. Do you want to start using Instagram professionally, but don't know where to start? Find all your answers in this article 👉
Let's Get Down to Business 👔💼
The very first step to transforming your current or new Instagram account for professional use is to set it up as a business account. This way you will be able to add your business hours, address, and phone number.
The next step is to create or change your username and profile picture. Make your customers' lives easier so they can find you with just one click. To do this, your username on Instagram should be similar to your other digital profiles, and ideally, be the name of your business. You can also add a URL that redirects your customers to either your personal website or the customer booking page if you are using an online appointment scheduling platform.
There you go, making an appointment with you is now not only easier, but even more accessible, thanks to your brand-new platform! Finally, don't forget to add a bio that gets right to the point, what makes you stand out? Use it to describe your business and the purpose of your Instagram account, and remember to include all relevant hashtags so your customers can follow 👀 and use them.
Quality ✅ Over Quantity ❌
Another important aspect of mastering Instagram like a pro is finding the perfect balance between posting too much or too little. The ideal recipe right now is to post one photo per day. By using this technique, you make sure to grab the attention of your customers while reminding them that you still exist (and most importantly, that you exist on Instagram)!
Tip of the day: On the other hand, if you don't have anything of interest to post, it is better to post less. Don't be afraid to deviate from the rule, because an off-topic photo could easily encourage your customers to unsubscribe from your page (yes, and it's just one click away 😓👎).
Be careful not to irritate your customers with too many posts. Posting too much content might annoy your customers and cause them to click the unsubscribe button. Finally, don't forget to add a caption that relates to your post.
Preparation is Key 🔑
Setting up an Instagram account and posting in the first week, or even the first month, is the easy part. But keeping a page relevant over time and changing trends is more difficult. Before creating your account, be sure to establish a marketing strategy and have a specific plan in mind. Find the general idea that you are going to decline and publish through the different seasons, upcoming trends, and high or low seasons within your industry.
Remember that your main goal is to increase your customer base, or to retain your current customers. Once you've found the image you want to represent on your page, you're good to go!
Be careful to diversify the nature of your publications to avoid becoming too repetitive, while remaining within the reach of your initial persona. Whether these are photos representing the result of your work or of your clients, make sure they are not redundant. A lack of diversity equals a lack of interest from your followers, and you definitely don't want that. 😵
Conclusion
Using Instagram effectively requires a good level of patience and persistence, but it's worth it! Getting into the world of Instagram with the right preparation and motivation can allow you to take a break and have a little fun while you work!
Creating a professional Instagram account can increase your customer base, but also your professional network. You can share ideas, learn more about your field, and stay on top of different trends.
Finally, with the right tools and with the help of an online appointment booking platform, Instagram can simplify and improve the customer experience and boost your online reservations! So what are you waiting for? ⏳