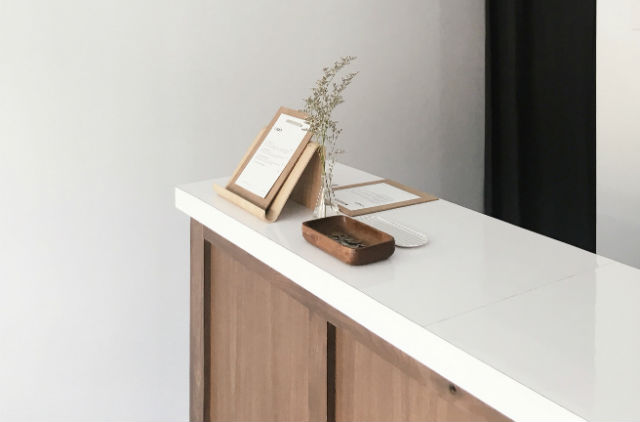 You've probably heard this before: "Oh my God! You're a massage therapist? Your job must be soooo relaxing." No, it's not. People tend to forget that you're the one giving the massage, not receiving it. Being a massage therapist is like kneading dough for 6 hours...every single day, without eating any pies or bread at the end of the day. It can get pretty tough on the hands and joints.
Another type of stress that can often occur in the massage therapy business is booking your appointments and keeping track of all of them in a neat and organized way. Find out how a massage booking app can improve your daily management.
Why do I Need a Massage Booking App?
First of all, just because there's an app for everything now (and we mean everything), it's normal to ask yourself: "do I need an app to help me for my type of work?". You're already a business owner and a massage therapist, so complicating your life even more is not your goal in life. Getting an effective, intuitive, practical and easy massage therapy app can reduce everyday stress and keep you (a little more) Zen! Adding this kind of tool to your daily work routine can do so much for you: it can schedule your appointments, book online appointments, make online payments, send reminders to your clients, etc.
Since you work for yourself, managing your employees and retaining your clients has a direct impact on your personal income and work lifestyle. So, in your case, too many mix ups and cancelled or forgotten appointments can be the difference between a summer vacation in Hawaii or a summer vacation in your backyard pool. We've listed a few reasons why getting a massage therapy app will change how you manage your bookings forever.
1. Easy online bookings
With a booking app, it's like having a super computer employee that schedules and books appointments for you no matter the time of day. Whether it's 11 pm on a Sunday night or Tuesday at 2 am, your clients can book an appointment with you 24/7. No more exasperating back and forth calls or confirmation calls (can you hear the choir of angels singing hallelujah?)! Not to mention that your clients can even use Facebook to book their appointments at your massage therapy clinic.
We know you like talking to your clients, but sometimes the back and forth can get pretty exasperating. Your booking app will do the job for you. Of course, don't throw your phone out the window just yet, if you have less tech-savvy clients, you can still answer them by phone, or better yet, educate them on the benefits of online bookings and persuade them to switch to booking their appointments online.
Take GOrendezvous' integrated waiting list, for example. The wait list allows you to configure the way you want to manage your cancelled appointment. Personalizing how you want to deal with cancelled bookings made in advance and last-minute ones helps you organize your time. The app doesn't own you, you own the app and that means you still benefit when clients cancel appointments last minute since you've created your own recovery system. You don't even have to call your clients when there's an opening, they'll get an email notification! Mind blown already? It doesn't stop there.
2. Simple way of getting more clients
Through the massage booking app, you can include offers, promotions or just let your clients know what your business is all about. Including your prices, descriptions of the treatments you offer, and images of your clinic makes it easier for potential clients to find out more about your establishment. After all, being transparent is key and being upfront about your business can allow you to attract tons of new clients. In addition, ratings and reviews on your app are like free advertisement! Business gold! In the same way, people interested in your kind of business want to know that other people enjoyed their treatment. Before trusting a new business, 68% of consumers read at least four reviews. Thus, positive ratings and reviews are the key to convince them to try your establishment.
Also, testimonials from clients you appreciate and respect are an excellent way of promoting your business. They are your cheerleaders and supporters that spread good things about you all over the internet.
3. Effortless way to save time and money
As previously mentioned, a massage booking app can act as your personal superhuman who's always available to book and coordinate your appointments. You don't have to hire a receptionist anymore which can help cut costs, especially if you've just opened your own massage therapy clinic and you are trying to save money. Even hotels in New York City have replaced receptionists with self-serve check in/out kiosks.
If you do still have a receptionist, she/he can concentrate more on the human part of the job and less on the (boring) administrative part with all the training involved. For example, instead of calling back people all the time and leaving them messages on their voicemail, the receptionist can interact with clients, focus on getting more followers online, and finally remove that geeky headset for good.
4. One single platform for all the important information
Have you ever lost important insurance papers or thrown away a potential client's phone number by accident? Those misfortunes will never happen again with a massage therapy software. You can create your own template of client files and easily import specific documents for your clients. Another plus you might not have thought of? You'll have more space in your clinic and/or office! No more hideous metal filing cabinet taking up too much space or paper files flying everywhere when you open a window.
In short, we all want to simplify our life and organize our business so there are no daily hiccups. Using a massage booking app will facilitate everything related to your clients, your bookings, and appointments. It's an affordable, straightforward, and useful software anyone can use. You don't need a PhD in computer science to understand this type of tool.
Overall, you'll have so much more free time on your hands that you might even schedule yourself a massage to reward yourself of making such a great business decision!