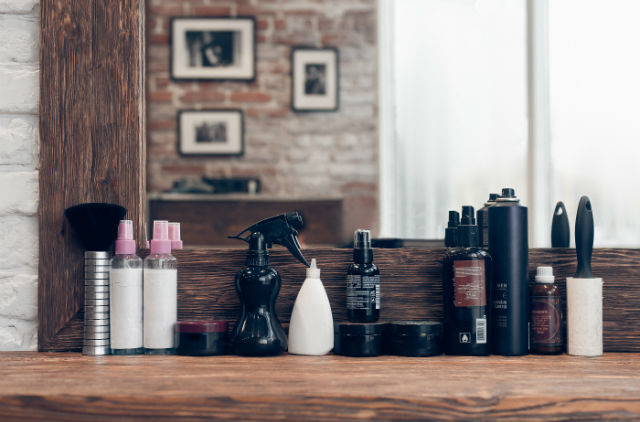 Selling a product or service is the ultimate goal of any small business, no matter what it is selling. The hair salon business is a great example of a service everyone needs. You (really) shouldn't mess around with your own hair, unless you want to end up in a Phoebe and Monica FRIENDS situation. It's best to leave hair cutting to a professional that knows what he/she is doing. But, as a hair salon owner, how do you ensure your sustainability, knowing that only 30% of businesses make it to their 10-year anniversary in the U.S.?
Business growth strategies not only expand your business but they also ensure you're not getting yourself into any business pitfalls that could compromise everything you've worked so hard for. We're not telling you to make a Supercuts-like franchise out of your more chic intimate salon, but using certain methods to elevate your business can greatly increase your salon's success. Read on to find out if you're implementing the right methods.
Business Growth Strategies
Learn about 6 business growth strategies that will help your salon stay relevant and that will ensure its long-term development.
1. Focus on Keeping Your Current Clients Before Seeking New Ones
Building strong relationships with your existing customers will make them keep coming back time after time. To do that, you need to listen carefully to your customers to really get to know them. Remembering names, asking how they liked a certain treatment and just being an all around nice person can go a very long way. You should make an effort to build those relationships because your existing customers trust you since they've used your services several times already and it helps for repeated business.
It is vital to remember that it is much less expensive to retain an existing client than to acquire a new one. In fact, many studies show that increasing customer retention rates by 5% increases profits by 25% to 95%. So keeping these clients is precious to the growth of your salon.
You want to make sure to keep things professional at all times and not get too comfortable with your clients. Imagine that you're their host: you want to make them feel welcomed and as comfortable as they can be, and show them a great time without ever revealing the "dirty, unorganized kitchen". If you have the memory of a goldfish, get yourself a place to store notes about your clients like an electronic client filing system. You'll be able to add as many comments as you like, and storing them in your computer will make them easy to access to make sure you remember what you previously discussed when your customer visits again.
Don't ever forget that your clients drive your business, so happy clients means a happy business.
So, to recap...
Treat your clients like you would want to be treated;
Get to know them;
Store their information and preferences in a digital client file;
Always stay professional but warm.
Grow Your Customer Base
When you've spent time and energy on your existing customers, it's normal to be exhausted and not want to put efforts in pursuing new customers, but you need to in order to grow your business. One of the best ways to grow your customer base is to ask your existing clients for referrals. This way you don't have to do all the work. But, you can't just assume that your existing clients will spread the word like a travelling sales person. You need to make an effort too. Create an email template or a form you can easily distribute, you can offer incentives for x amount of referrals clients bring you, send them various resources you might have like whitepapers or a newsletter, etc. Word of mouth is powerful and effective, use it to your advantage and do show your gratitude towards clients that bring in their friends and family.
What you should keep in mind...
Ask for referrals from your regulars;
Make a short, easy to understand template to give out;
Offer incentives to make it more interesting for your clients;
Word of mouth is the easiest way to grow your business.
2. Enrich Your Services and Products
We don't want to burst your bubble but the reality is you're probably not the only business to do what you do in your town or even on your street (if you live in a big metropolitan area). Do not fret, your business is still unique because you are you and nobody else can be exactly like you.
To make your business stand out and make people from the four corners of your city flock to your business, you need to offer top quality services and products. If you offer the same generic products and services as your competitors, then how are you different from them? Investing in state of the art irons, scissors, chairs, European hair products or new local ones, will give you the edge you need for your business growth strategies.
So, to recap...
Invest in premium quality products;
Always stay in the know of new technologies that clients could be interested in.
3. Invest in Talented Employees
Investing in talented and motivated employees is investing in a a long-term business. If you choose unmotivated, lazy, and uninterested employees to be the face of your business, then your clients won't feel comfortable or welcomed in your salon.
Hiring people that fit your brand, and share the same values you put forth is a must as they will act as mini ambassadors for you. When you're not there, they represent you. Also, you can't be cheap, and pay them peanuts. If you pay your employees well, they are most likely to stick around during the harder times, or might even be happy to work an extra shift when you're really busy and need them.
So, to recap...
Hire people you like, that fit your salon's image;
Pay them what they deserve and recognize their work;
Make sure they are as motivated as you and love their job.
4. Learn From Your Competitors
You can't assume your business is better than every other hair salon. Making that assumption might make you miss out on tons of ideas that could optimize your business. We're not saying to copy everything your competitors do but learning from them might bring you another perspective you would never have thought of if you didn't take the time to look.
Look out for similar businesses in your area: do they use the same hair products you use? Do they offer a lower or higher end version of what you already offer? You can also visit their business and even get a haircut to see why people might prefer going there instead of your place. Do they offer other services like manicures and pedicures? The point of this is not to get discouraged or conceited about your own business' success. This just allows you too broaden your horizons and to have a wider outlook on how you could improve your salon.
Here are the key elements you should remember...
Go out and analyse your competition;
Don't get discouraged, but get inspired;
Learn how you can improve your business instead of thinking of everything you do "wrong".
5. Develop A Solid Marketing Plan
Developing a marketing game plan is another essential business growth strategy, and it doesn't have to cost a fortune. Promoting your business in a creative and appealing way can make all the difference.
You can, for example, use networking to meet other hair salon owners and introduce yourself. You can use social media to promote your business on the world wide web. It's a small investment that won't hurt your bank account. So many people want to find out about you online before calling or actually travelling to your salon. Have a detailed Google Business page, a Facebook page showing pictures of your business and a list of the services you offer, create a rewards program (for example, after 8 sessions you get 15% off), send weekly or monthly emails to your clients to keep them in the know, etc.
So, to recap...
The world wide web is your friend;
Create a Google Business page;
Create a Facebook business page;
List your services, products and show pictures of your salon online;
Explore social media.
6. Define Clear and Feasible Short and Long-Term Goals
Defining clear and feasible short and long-term goals ensures you keep your mind on the right track. If you write down smart goals that are clearly defined, there are less chances you forget about them and never get around to actually accomplishing them. Now that you've got some strong ideas for your business growth strategies, your short and long-term goals will ensure this growth and make it easier to accomplish.
What you should keep in mind...
SMART goals will keep you on the right track;
Take the time to really figure out what you want from your goals;
Keep your eyes on the prize.
Sometimes, issues out of your grasp can be the reason of a failed business: bad economic times or a health issue that needs to be acknowledged right away. We don't want you to be another negative statistic. Following the right business growth strategies for your salon can definitely help you and documenting everything you need to grow your business will put everything into perspective.
Don't rush anything or blindly start any of these strategies before evaluating your needs. When you've analyzed every aspects of your business, your specific needs, and made the necessary changes, we can't wait to hear about your salon's 25th or even 40th birthday celebration!