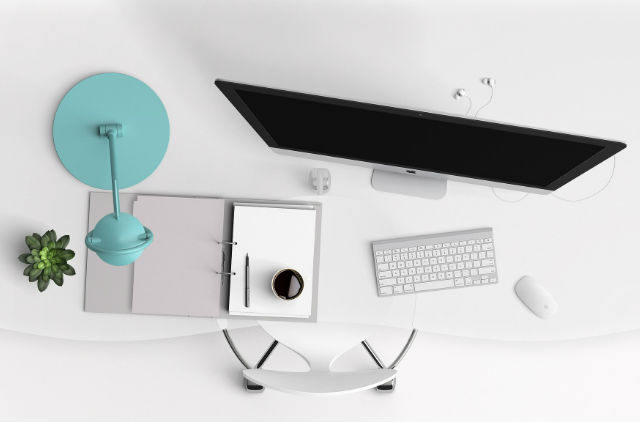 All the Sassoons, Fekkais, and Hershbergers of this world started cutting hair in relatively small, unknown salons. They gained a cult-like following because of their talent and because of their strong work ethic. As a salon owner, your prime source of revenue comes from services you offer your clients. It all depends on how many you see per day, week, and month.
We know you rock your scissors like a modern day Edward scissorhands but it's sadly usually the logistics and scheduling tools that slow salon owners down. You want to optimize your time and not necessarily maximize it so you can take advantage of every second of your work day without penalizing your clients or your practice.
It's Time to Analyze Your Current Scheduling Tools
Your current scheduling tools might be harming your business more than you think. There's only one way to find out. If you've been in one or more of these situations below, it's time to rethink the tools you use.
On the bright side, we also included some mind-blowing solutions so you can start implementing them right away and continue expanding your salon empire. You are welcome!
Do Unexpected Setbacks Delay All Your Appointments?
Unfortunately, you can't assume all your clients will arrive on time, every single time or even remember their appointments. Sometimes, drawbacks happen that are out of your clients' control like traffic, personal issues, a worldwide domination of super-zombies, etc. But, if you notice tardiness or not showing up at all is common and happens much too often, then you need to change your method in order for your appointments to stay on schedule. And starting sending reminders is the key.
You might be thinking, "well, I do remind my client about their next appointment...at the end of their current one." That's not enough! Your clients lead busy lives, when you're finished cutting their hair or giving it a glossy treatment, they are already thinking of step 46 of their busy Saturday. Sending reminders 24 to 48 hours before their next appointment is ideal. Text messages are very effective since 90% of text messages are read within 3 minutes of their reception and more than 99% are eventually read. You can rest assured that your clients will know the time of their next appointment. A change of plan in your schedule can quickly triggers a domino effect on the rest of your day. Automatic reminders are an easy breezy way to reduce appointment backlog and complications.
Same For Back to Back Appointments?
If you notice your appointments are too close together and you don't leave yourself enough time between each of them, then you need to reorganize your schedule. Again, it is your responsibility to ensure your day is divided in an optimal way. You usually can't control late arrivals but squeezing appointments too close together is something you can easily prevent.
In fact, there's a difference between optimizing your time and just piling on appointments blindly. With the latter, you will exhaust yourself because of a lack of breaks and your clients will be rushed in and out. Analyze how long different kinds of appointments take. The most important thing to remember is that your efficiency and organization doesn't affect your clients' satisfaction.
Do You Organize Your Time Properly?
Organizing and planning appointments and dealing with setbacks should start with how you prepare for your work day. You have to prepare your work station before you can even have a client come in so you can start on time. This is inevitable...But, do you really do it? Having a global vision of your work week, like how busy you will be, how much time you have to prep your station, etc. will allow you to determine how early you come in and what you need to set up before you can tackle the other tasks ahead. If you don't start your day on time then your clients might start doing the same thing. If they start doing that then that domino effect we were talking about earlier will really start to happen and it will be your doing.
These tips might seem a little obvious but sometimes people forget about these painfully obvious truths:
If you're an early bird, make sure to arrive one hour before your first appointment and make sure everything looks spick and span, that you're not missing any products, that you've emptied your garbages, etc.
If you are more of a night owl and you still have tons of energy at the end of your work day then do the work before you leave. You should still arrive 30 minutes before your first appointment the next day but at least you'll have no big tasks to do (plug your irons, clean the mirrors, fill up the shampoo bottle, etc.).
Being ready and waiting for your first client instead of them waiting for you shows professionalism and honestly, it shouldn't be any other way.
Do You Forget Your Clients Likes and Dislikes?
This might sound normal since you talk to a lot of people in one day but you need to write down as many details about your clients as possible so you don't forget important information. If your client asks you for a keratin straightening treatment on the phone and you forget to order the treatment, they will be peeved with you and it makes you look really unorganized. Or, if one of your regular customers is allergic to chocolate, you know not to sprinkle some cocoa powder on their complementary latte before you bring it to them and they politely decline. Knowing this before they come in saves time.
Having a place to store notes is practical and just plain clever (if we do say so ourselves). You can quickly see what you've written about a client before their appointment and automatically know everything you should know about their preferences... You want to effortlessly show your clients you know everything they like so they can feel comfortable and happy in your salon. And they will appreciate it.
Are You Always Stuck on The Phone Answering Calls?
We know, we know... Human contact is in decline but sometimes newer technology is needed in order to get your business moving. Anyway, your business isn't going anywhere (everybody needs a haircut) and you have plenty of human interactions already.
Being on the phone with a client for 20 minutes trying to find a time slot that works for both of you can be quite frustrating and a waste of your precious time. Automating your appointment bookings allows you to focus your time and energy on what matters most: the services you give your clients. You won't have to worry about missing a phone call because either your phone will stop ringing drastically (this is positive people!!) or you're so brilliant that when people get your answering machine, you added in your message that appointment bookings are available online. A stroke of genius!
Do You Ever Get a Cancellation During a Popular Time Slot?
The universe works in funny ways. Sometimes, your salon can be quiet, the regulars come in and you can manage it all on your own without lifting a finger. But, sometimes it's like a hurricane mixed with a tornado: it seems as though every single person on planet earth wants an appointment at the same exact time on the same exact day.
Ok so it might not be a huge coincidence since this usually happens around the same time. Think Christmastime and the New Year... Everyone wants a gorgeous mane for their mistletoe kiss or want to impress their mother-in-law with their lustrous locks, right? So you are jam-packed with appointments. Hurrah! People call and you fill up your entire time slots. People ask if you can call them if ever that amazing Friday PM time slot is available. You chuckle (in your head, don't be rude) and think, "why would my Friday PM appointment ever cancel?" Then, of course, they cancel. And then you frantically try to remember who else wanted that appointment but you're so busy, you can't remember and don't have the time to remember.
The moral of this stressful story is that getting an online waiting list can save you. Clients can add themselves to their desired time slot, they will receive emails if the appointment becomes available and best of all, you don't have to physically take care of it all. I think we can all agree that your stress level will have gone from 9.7 to a 3.6. And a 3.6 is a much nicer place to be for you (and the people around you).
Now that you've read our tips, you can feel confident that by changing/improving your current scheduling tools your salon will thrive further. The point is not to find individual tools that only do one thing but to find one tool that will do it all for you. Then, you'll have automated all the logistics and your salon will reap all the benefits.