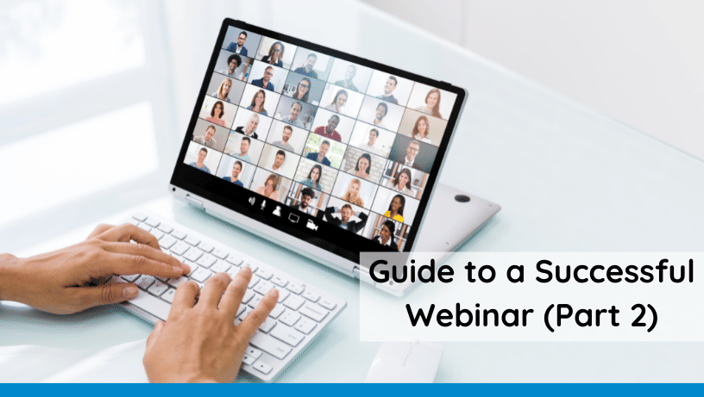 In the last blog, we saw the objectives and the preparation for your webinar, in this complementary part we will talk about the presentation of the webinar. We'll walk you through how to have a foolproof plan and what to do to keep your audience's attention after the webinar.
Agenda
Creating an agenda will allow you to inform your audience of the topics that will be discussed and not forget anything. You can create one for you and your team that will be more complete, and one for the participants to inform them of the topics that will be discussed.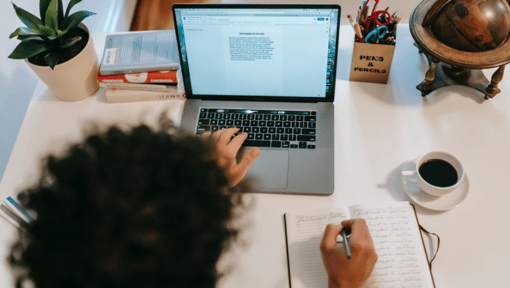 For your team:
Enter the minutes of your presentation
Prepare your answers to frequently asked questions, you can create a list of them either by asking your VIP customers or by relying on the feedback you usually get from your customers.
For the participants:
A webinar normally lasts 1.5 hours maximum, so you can indicate the length here. The participant's attention drops considerably after 45 minutes, so this should be taken into account.
Add time for a question period (normally 15-20 minutes)
Remember to check your agenda before the webinar starts so you are fully prepared.
Plan
Most webinars follow a specific order, but don't limit yourself to this one, look at your primary goal and target customers to see what would be best for you.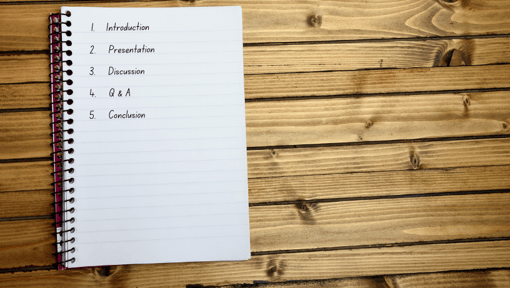 Typically, the webinar goes on like this:
Introduction




Now is the time to welcome your attendees, briefly introduce yourself and say a word about your business. In the first 5 minutes, as participants gradually log into the webinar, you should display a slide with your name and contact details. Don't forget to explain your agenda and mention that you will have a question period at the end.

Presentation



Present your webinar as planned, make sure all participants have their mics muted and that you have their attention. Obviously, it's always more interesting to speak in front of people who open their cameras, you can mention that before you start to encourage them to do so.



Discussion



If you wish, you can alternate between the questions and your subject in order to inform your participants and add content. Tell participants if you would prefer them to save their questions for the end, or if they can interrupt you during the presentation.



Q&A



During the webinar, you can collect the questions in the chat, so you can answer them at the end. This way the participants will not forget their questions during the presentation, and you will have the list available at the end. The question period is a very important part as it will allow you to see if your explanations were clear and to connect with your customers.



Conclusion
During the conclusion, come back to your topic and summarize your most important points and the questions asked. If you have additional documents to share, you can mention it to your participants during the presentation and email them afterward.
Thank the participants and invite them to contact you in your preferred way. You can also let them know that you will get back to them later, if you prefer.1
How to ride the wave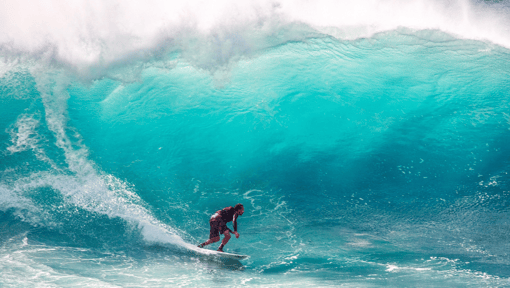 After you've finished your webinar and offered to keep in contact with your attendees in the future, you can then verify how the event went for your colleagues or just keep a written summary with notes to enhance for the next webinar.
Reflect on how it went, what needs to be improved? Were you ready for the questions asked? Did people participate? This is also a good time to decide on your next actions, do you want to follow up with each participant individually or do you want to get back to all of them with a general email? You can offer them a discount for your services, or invite them to contact you for a demonstration, there are many possibilities.
Depending on the purpose of your webinar, you can then direct your efforts. Do not wait too long after this to reconnect with the participants.
We hope this guide helps you create your webinar and take some pressure off of its preparation. This is part 2 of the guide, for part 1 click here. The webinar is a beneficial and accessible marketing tool, don't hesitate to use it.
All the best!
---
1. https://www.ionos.fr/digitalguide/web-marketing/vendre-sur-internet/creer-un-webinaire/