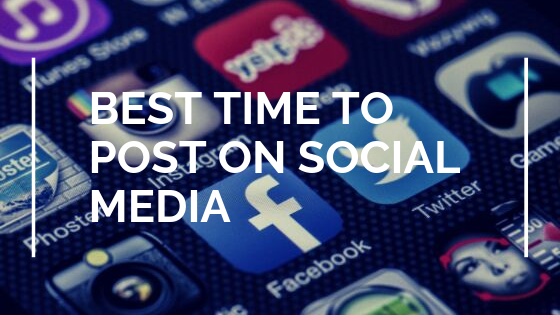 When it comes to growing your business and create brand awareness, one of the best ways to do it is through social media. With the numerous digital platforms, it's easy to get lost and to have little to no impact if you don't follow the rules and perfect your timing to publish your content. When is the best time to post your content then? Well, it's easier said than done, since every single platform has its own unique set of rules and traffic highs and lows. And perfect timing isn't the only thing you should take into account, you will also need to evaluate which platforms are actually reaching your audience to achieve better brand awareness and boost your business and/or clinic. Are you ready? Time to learn everything you need to know in 3 minutes or less!
Facebook

Facebook is the platform we love to hate, but secretly check multiple times and day, every day. Nowadays, people are using Facebook on both computers and mobile devices alike, at work and from home.
According to CoSchedule and their 25 different studies, here is when you should post on Facebook:
Best Times
9 AM: People are just starting their day and are already online.
Noon to 1 PM: Lunch break gets an increase in interactions.
3 PM to 5 PM: Good time to post for both B2B and B2C.
Best days
Thursday, Friday and Saturday.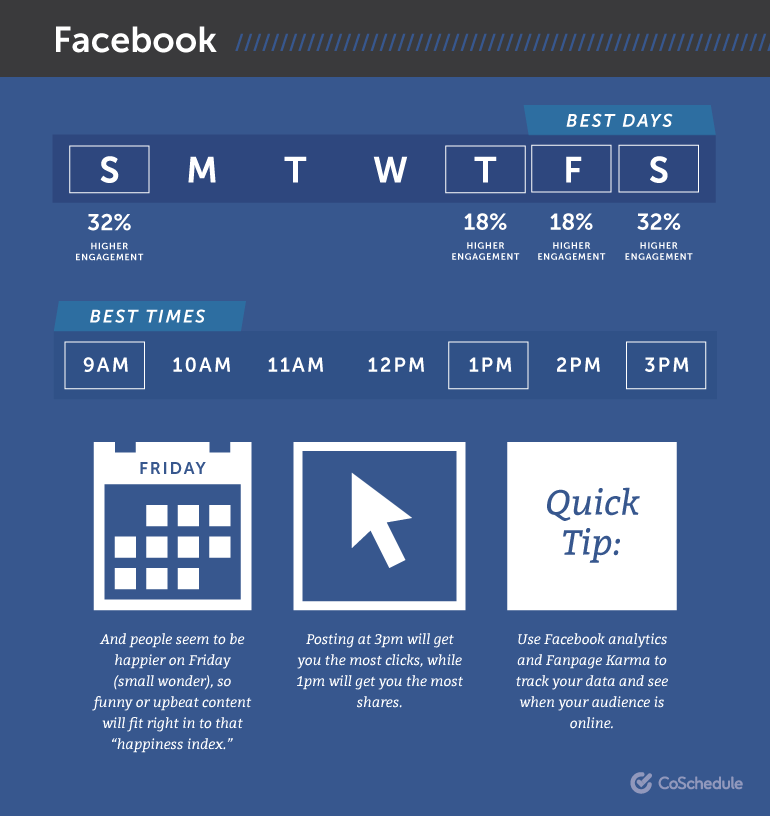 LinkedIn

LinkedIn, the ultimate business and networking platform also plays by its own rules. So to maximize your reach with a minimal effort, here is when you should post your content:
Best Times
8 AM: Business starts early, and so should you.
Noon: Lunch break gets an increase in visitors.
5 PM to 6 PM: Best time to post midweek according to the latest research.
Best day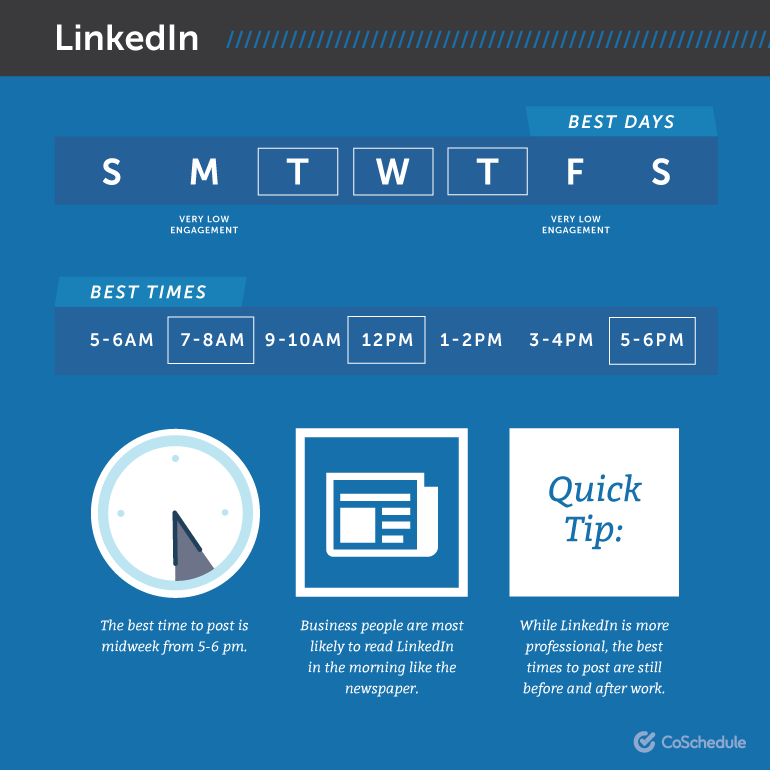 Instagram

Mostly used on mobile devices, Instagram, is the trendy social media platform (right now). From businesses to influencers, it has become a very popular media at any time of the day, but users have a tendency to be more engaged outside business hours.
Best Times
8 AM: Early in the morning is great, people check out Instagram right before the start of the day.
5 PM : It's best to post after a long day of work, so your followers get the content during their commute.
After 9 PM: Best time to post videos and get more interactions by 34%.
Best day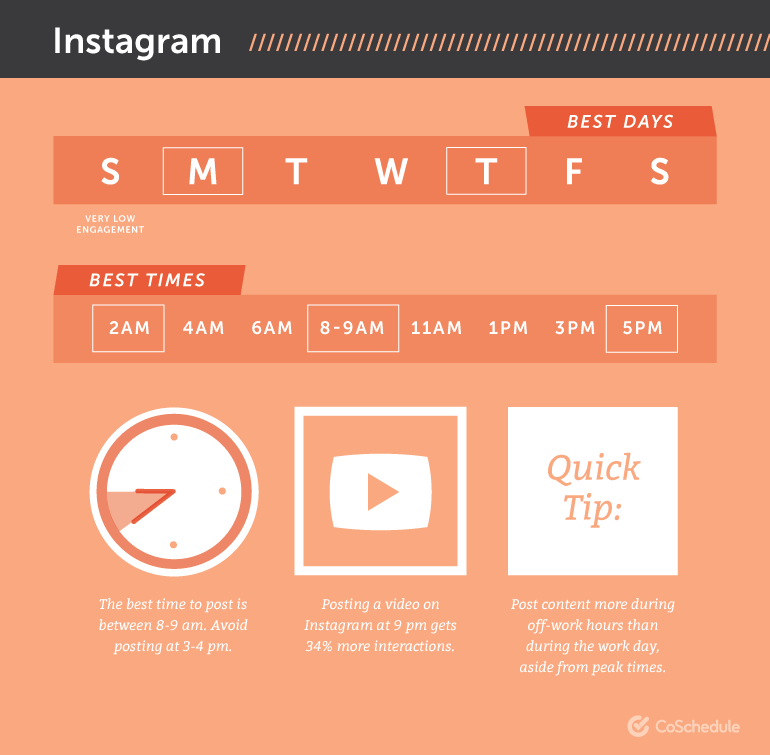 Twitter
With Twitter, you can say what you want in 280 characters or less, keep up with the latest news and boost your brand. Let's see what you need to know before tweeting away:
Best Times
8 AM to 10 AM: It's the perfect time to market your business during the morning commute.
5 PM to 7 PM: And the best time to publish amazing content during the commute home.
Best days
B2B: Monday through Friday.
B2C: Saturday and Sunday.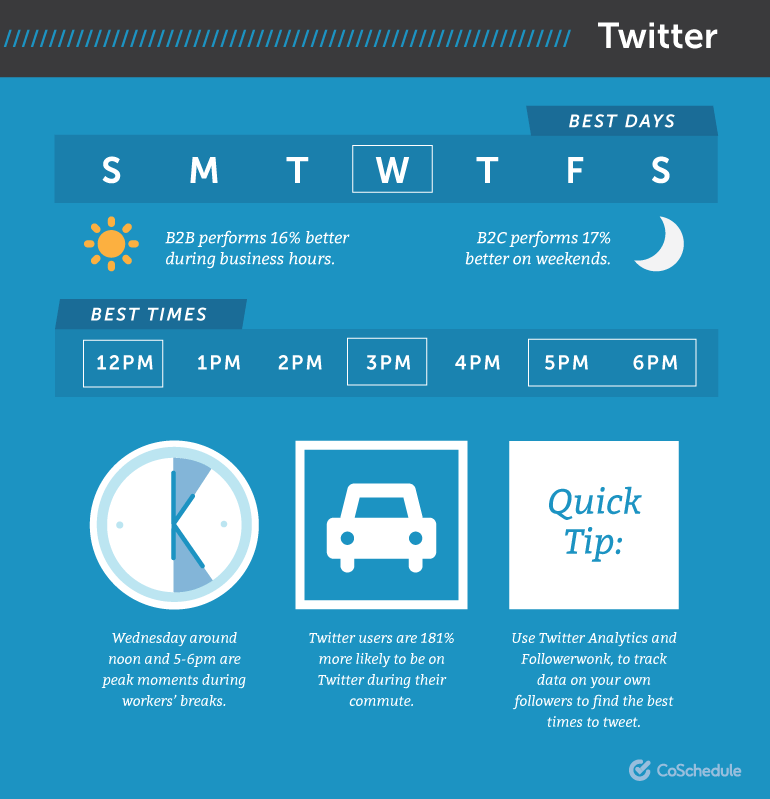 Conclusion
As you can see, every single platform has a different audience and different times and days to publish content. It's not that difficult once you know the rules, but it's always nice to get a friendly reminder. So keep this article on your desktop or as a favourite, and don't forget to take a quick look before posting anything!