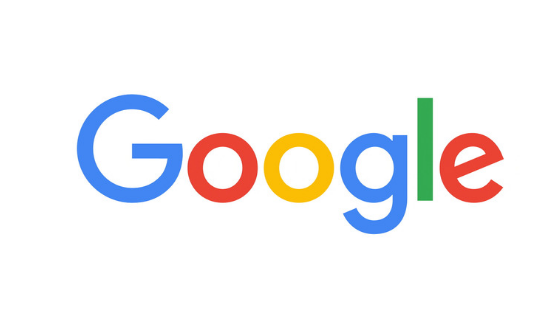 As entrepreneurs, you know that if you want your business to succeed, you need to wear a lot of different hats. But let's not make the road ahead harder than it may already be. Today, let's talk about how you can and need to use technology to boost and drive your business. More specifically, let's talk about how you must create an online presence. We all know that the internet has taken over (don't worry, it's not Skynet yet!) and how most people from all generations alike are using it on a daily basis. Did you know that the number of internet users in North America is of 95%, regardless of age.

Getting online is not only a good strategy, but a necessity if you want to reach new clients. If a person needs any kind of information, the Internet is more than a solution, it's a reflex. And with 90% of shares, Google is the ultimate reference!
Let's take it slow. Here is how you can create your Google My Business Page, step by step:


Step #1: Go Online and Research Google My Business Page

Before entering your information, you have to find the right webpage. In your toolbar, enter Google My Business Page or just click here, since we did the research for you. Then just click on the green button Start Now and proceed to the next step.
Step #1B: Log In or Create Your Account to Manage Your Business
You can either login if you already have a personal or professional Google email, or you can create one just to manage your account.
Step #2: Enter the Name of Your Business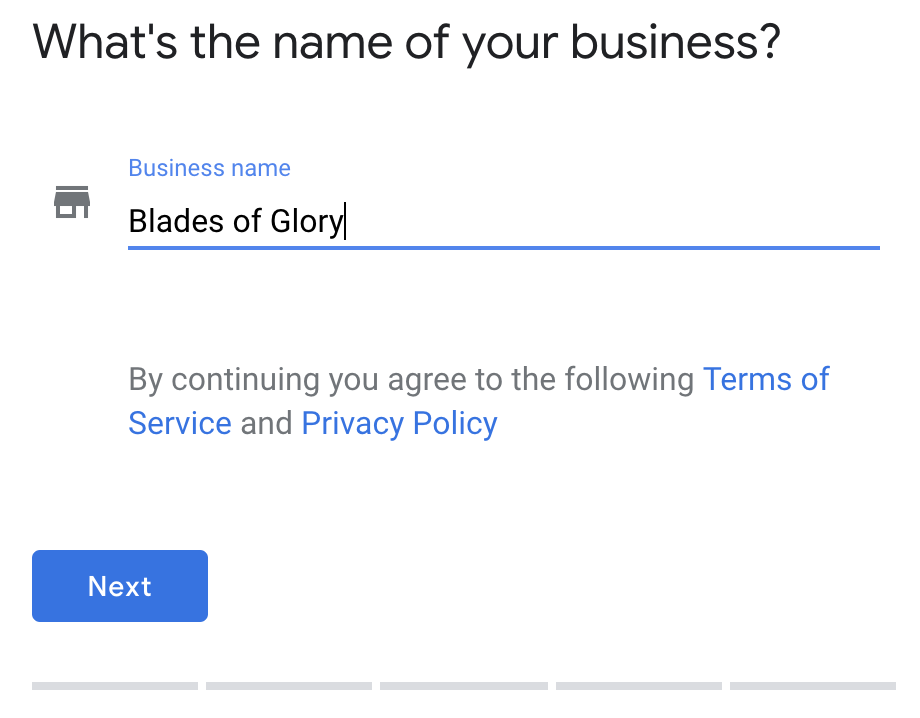 Step #3: Enter Your Address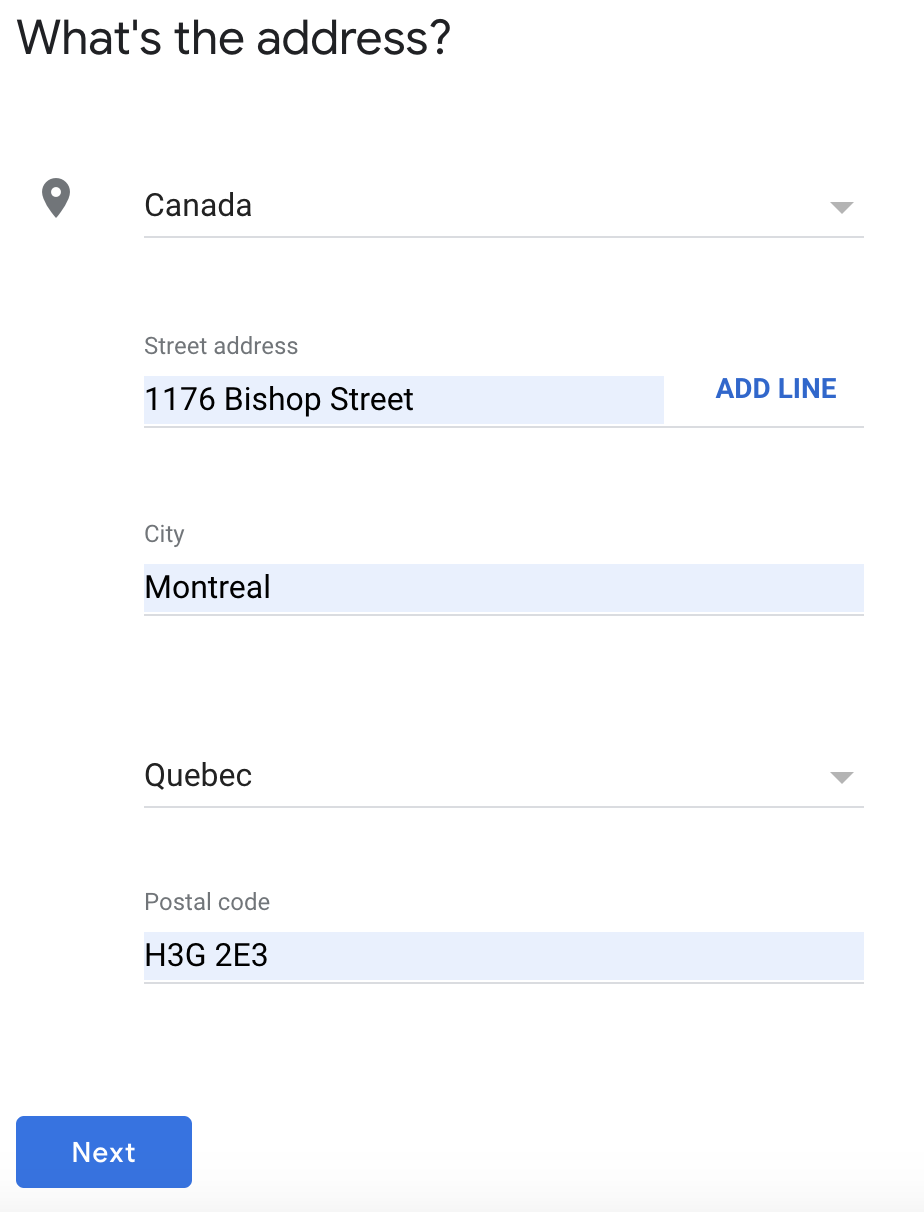 Step #4: Select Your Field of Activity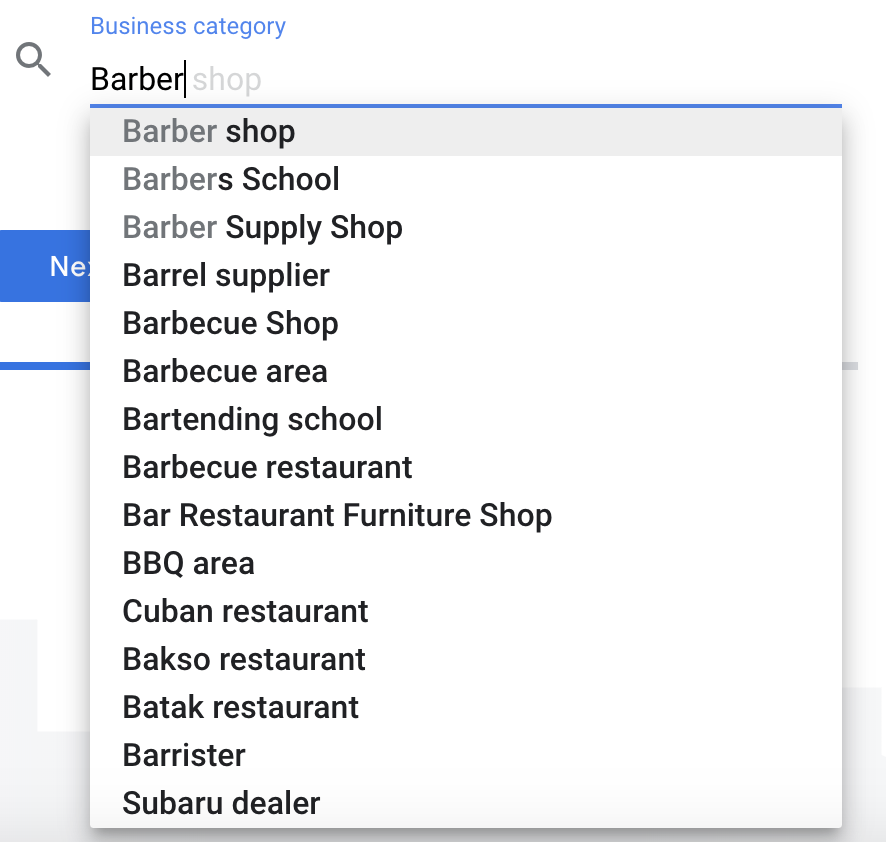 Step #5: Add Your Contact Information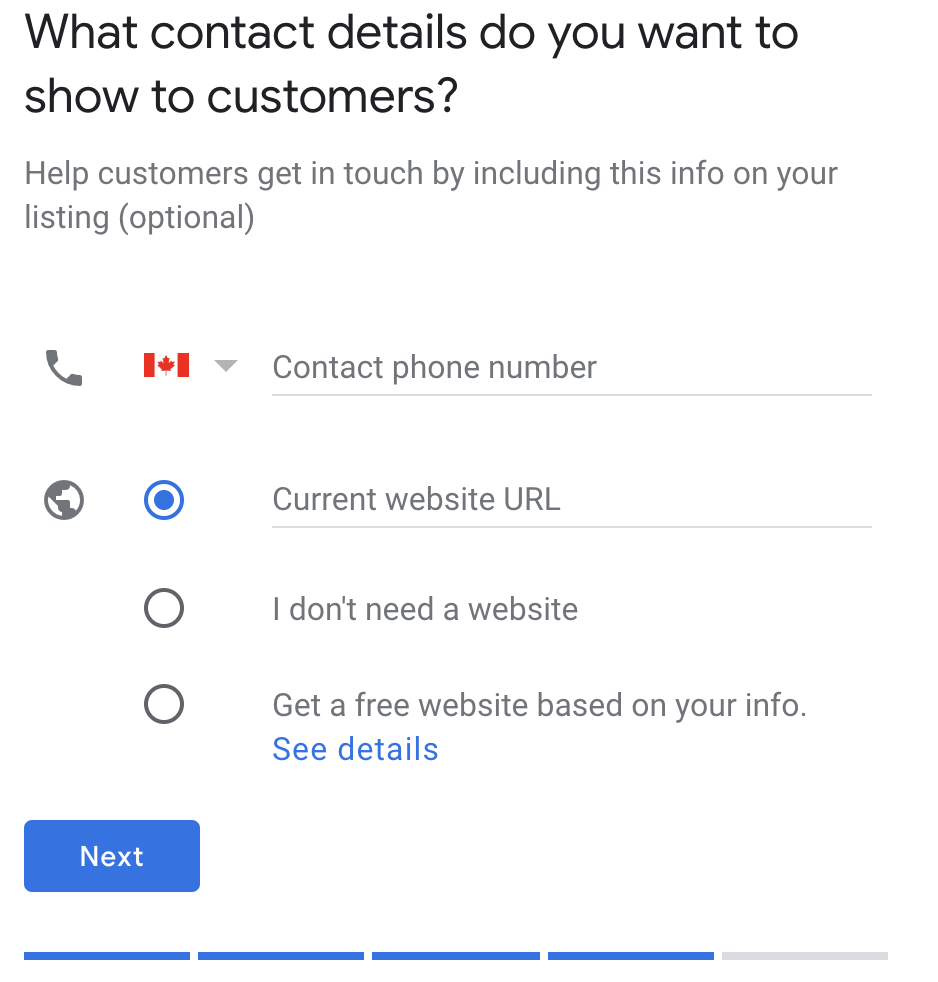 Don't forget to review and Finish to complete your page.
Now that you have created your page, you can take a few minutes of your time to personalize your page. Top stay relevant, you'll have to update it on a regular basis, but it's so easy, you are already an expert!
Step #6: Turn Visitors Into Clients
To guide your visitors directly to you, and turn them into paying clients, don't forget to add your GOrendezvous webpage or your professional website if you have one. So they'll have the opportunity to fall in love with your expertise and book an appointment right away!
In the Info Tab, you can add a link to your homepage and really boost your visibility.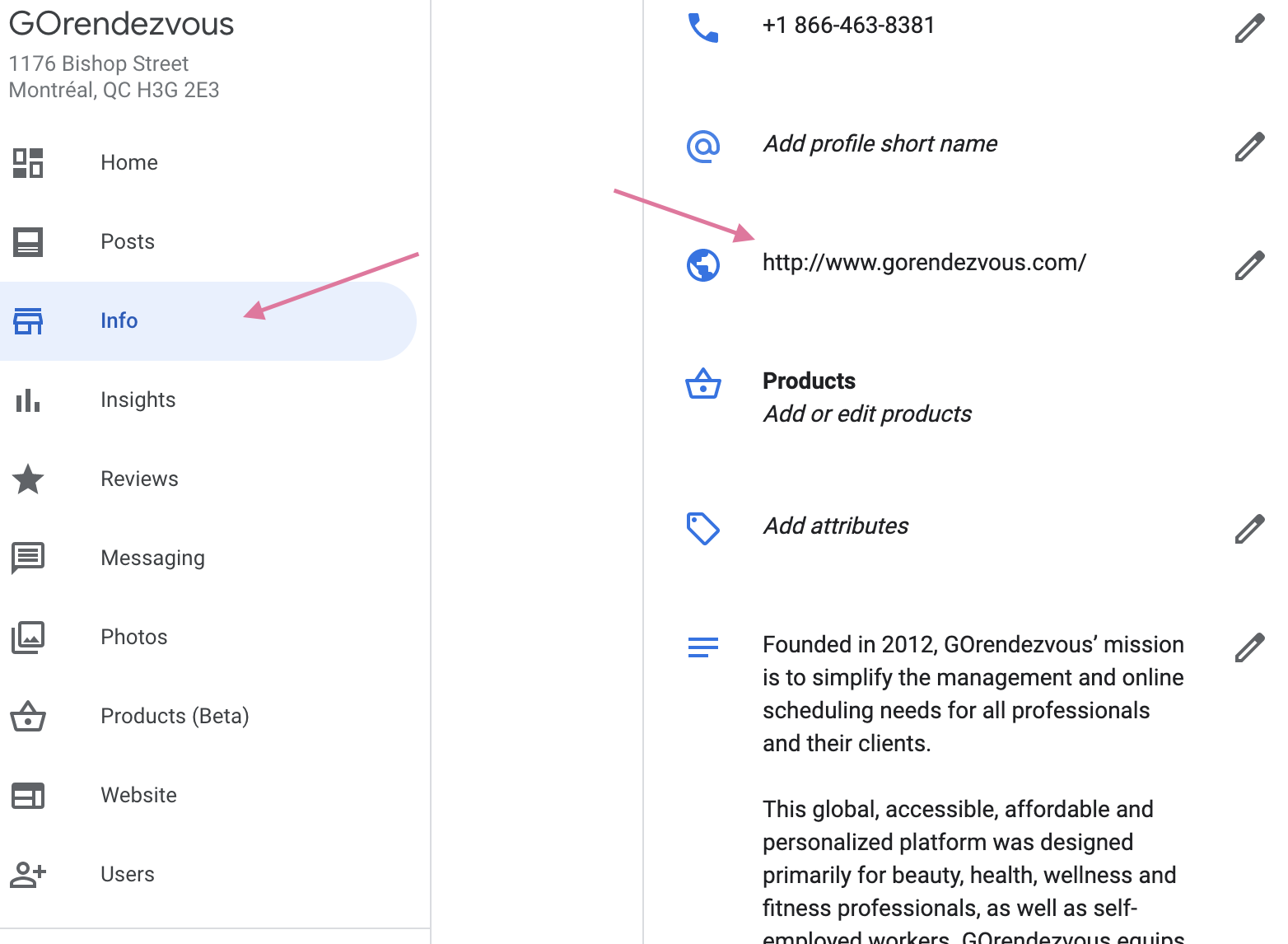 Now that you know how to create your page, it's time to talk about the two biggest benefits that are in store for you.
Benefit #1: A Free Online Showcase
Beyond making your mark online, you will be able to promote your business for free. You probably have already done some research online, so you must know that your business will appear in a business card format on the right side of Google. In addition to the basic information about your company or clinic, you can add images of your office/clinic and achievements. This kind of free publicity will make your potential customers want to visit your website. Add the SEO offered by your online scheduling platform provider, and you will really stand out!
Benefit #2 : Important Stats
Thanks to your page, you will be able to get your hands on important statistics. Among other things, you will be able to find out how visitors find your listing, view the photos most viewed and see if visitors have seen your website. And all this information is very valuable.


You have all the information you need, now it's up to you!