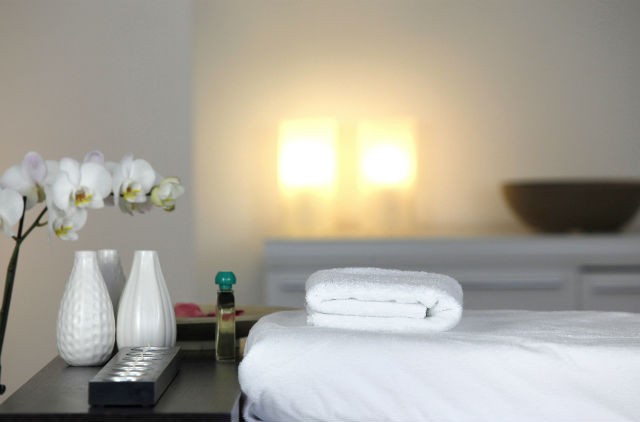 You've completed your massage therapy courses and you're now a certified massage therapist. Congratulations! In addition to having godly hands that make people automatically relax, you are also now ready to build your own massage empire. There are so many things to know before starting this venture and it can get pretty overwhelming in a very short amount of time.
We've come up with 9 things you should really know before starting a massage business. From building a strong business plan to reaching clients online to the location you choose, we've got everything you need to know. And hey, maybe to thank us you could offer us a free massage!
Starting A Massage Business
Here are 9 fundamental things you must know when starting a massage business.
1. Create a Business Plan
Creating a business plan is one of the most important parts of developing a business. A business plan should include:
An executive summary;
A business strategy;
A marketing strategy;
An operational plan;
An analysis of all the strengths, weaknesses, opportunities and threats (SWOT);
A human resources plan;
A social responsibility strategy;
An e-business strategy, financial forecasts and other information.
You can't rush it, it needs to have all the essential details of your business clearly defined. For instance, your marketing strategy should include all the marketing channels you plan on using: will you be using social media marketing? Word of mouth? Paper marketing? Concretize every step of your plan so there are no surprises and to make sure you have a clear idea of actions you'll eventually have to take.
2. Reach and Attract Clients
When starting a massage business, you need to build and create a strong online brand to reach and attract clients. Think of using various social media platforms to post pictures and show positive ratings and reviews from your numerous satisfied clients.
You should also have a strong online presence. Whether you choose to create your own website or just be active on various social media platforms, including clear (high resolution) and properly lit images (you need nicely lit images to inspire confidence to your potential clients and to cultivate a professional presence!), the list of your services with the prices, a section for promotions and events, a contact us/where to find us page, and social media icons so people can rapidly visit your social media pages. A strong presence online will make it easier for you to communicate with your clients and allow them to learn more about your massage therapy clinic.
With this in mind, you have to think about what kind of clientele you want to attract to your massage business. If it's people who use modern technology, you need to think about how they assimilate information. Hanging leaflets around town won't attract millennials like an on-point social media page.
Oftentimes, you need to mix it up and combine strategies to reach your target clientele. Remember, always be on the lookout for your clients' needs and wishes by staying flexible.
3. Ask for Reviews From Your Clients
You've created a great intuitive and easy to navigate website, and you post riveting content on your various social media outlets. Now, don't be shy to ask your clients for reviews and ratings. Once you start having repeating clients, you know they like what you do so ask them for reviews. Your online ranking will increase and you'll become more attractive to potential customers. As a matter of fact, people will pick a place with a 4.5/5 that has 500 ratings over a place with a 4.9/5 with only 8 ratings. In a Forbes article, they explained that having hundreds of honest reviews (good and bad) will have a positive effect on your conversion rate and make people trust your business more. Similarly, according to a study conducted by PowerReviews and the Northwestern University, having 20+ reviews is the optimal number for small businesses. Potential clients will be convinced that your massage therapy business is worth a try.
4. Join a Massage Association
After you become a certified massage therapist, you should think about joining a massage association. Associations like the American Medical Massage Association (AMMA), United States Medical Massage Association (USMMA) or the American Massage Therapy Association (AMTA) can help build your credibility because they are well-known institutions.
Additionally, you will always stay up to date with the industry news and updates. Whatever kind of massages you give, joining an association will increase your credibility since you are a member of a known institution. Proudly show off your degree and your membership in a frame so your clients can be impressed with your hard work. A real stamp of approval!
5. Location, Location, Location
If you haven't guessed it yet, location is a very important step when starting a massage business. There are many variables to consider before looking around for the perfect spot. When you go out to visit potential locations, ask yourself these questions at every new place: Is it a neighbourhood with your kind of clientele? Are you right next to an already very popular massage parlour? Is it far from where you live? In short, ask yourself these questions to make sure your business thrives before settling on any location.
Buy or Lease: That Is the Question…
Deciding whether you'd rather buy or rent is a big question. If you decide to buy, you'll need to finance it more but you can modify your property whichever way you like. For example, you can make major changes without asking anyone before. Also, you don't have to ask the landlord every time you want to choose to change something.
On the other hand, if you decide to lease from someone, you have less upfront expenses and lower sales taxes. If you want to make small renovations in your rented space, most of the repairs will be free of charge since the owner will take care of them but of course, the owner must approve them first. Whatever you choose, you need to do your research before, and make an assiduous examination of the property. You wouldn't want to find rusty pipes, mould or other inconveniences before renting or buying.
6. Choose a Concept, And Stick to It
Have a theme and stick to it. You don't want to be all over the place. You can't be a boho-chic Bali massage parlour mixed with minimalist and refined Swedish massage parlour. Choose one. This concept should be inspired by your own taste and the vibe you give off. As long as your business is clean and tidy, you pretty much have carte blanche for your concept.
Moreover, the name of your massage business should fit with your concept. You can be very conventional and have a name like "Jane Smith Massage Therapist" or you can choose something a little bit more original like "Ananda Massages" (Ananda means 'bliss' in Sanskrit). Whatever you choose, make sure it represents you well and that you love it!
Furthermore, when you've chosen your concept, make a list of all the equipment you need: Massage tables and chairs, massage oils, lotions and creams (organic ones?), towels and bathrobes, relaxing music, candles, incense, etc. You can't give massages if you don't have all the proper equipment ready.
7. Facilitate Your Work Life With Practical Tools
There are tons of new technologies that can assist you in your most mundane work tasks: online invoicing, digital dictation, opt-in forms, a massage booking app, etc. The principle goal of using these practical e-tools is to facilitate tasks you spend too much time on. If you're alone or you only have one other employee, spending your time doing paperwork can sometimes take over your whole day. Using these tools should take care of that.
Little tip - allow your clients to book their appointments when it's convenient for them with a booking app: talk about it with your clients when they come in for their appointment (if they called to make their appointment), and add it to your voicemail message so people can automatically go from listening to your voicemail message to booking their next appointment. This way, you'll focus on the primitive part of your job: massaging people.
8. Be Sharp: Go Digital
Going digital should be a priority for any business. Not only is it great for the environment but it is also great for your personal organization. If all the client information is online, your calendar, as well as your appointment scheduling, it makes everything easier to find. A paper planner has limited space to write notes in, notes can easily be erased, and they can take a lot of space. One all-in-one software will keep all your client information, you can breezily add tons of notes, you can have your patient's database, you have your appointment calendar integrated, and if your computer crashes, it's backed up on the cloud. Going digital has never been easier!
9. Network and Meet Your Neighbours
Find online business groups in your neighbourhood you can join on Facebook or on your city's website. If you are friendly with your neighbours, they will be too! If you love the coffee shop next door, ask them if you can serve the same coffee in your massage business. People will love the coffee, ask where it's from, and you can direct them next door for their coffee fix.
Having good relationships with local businesses can make your business grow and you'll make friends along the way! Explore the neighbourhood and don't be shy to go to local events to talk about your business. Every small business in your neighbourhood wants to grow its revenues, so helping each other out is a win win situation.
To sum up, these 9 essential things to know before starting a massage business are vital information you need to remember. You wouldn't want to forget a highly crucial aspect like creating a detailed business plan since you can't neglect taking into consideration certain elements like your strengths and weaknesses and your marketing strategy. You already have a million thoughts you're thinking about, making it easy for you and your clients to book online whenever they want will relieve some stress on your shoulders. So really... When are we getting that free massage?