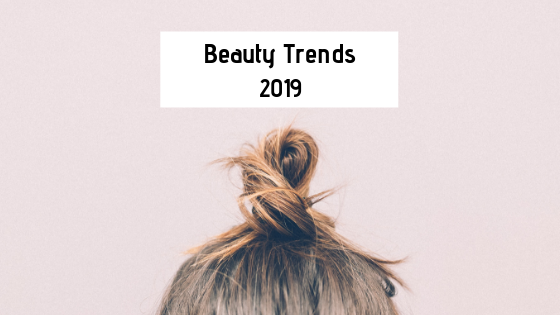 This week, we give you all the must-know beauty trends of 2019. If you work in the beauty industry, then you must know just how much beauty trends tend to rapidly fluctuate. Keeping up with the constant changes in trends is a challenge, but it also makes the job that much more interesting! It can start with only one influencer's Instagram post, and end up by taking over the whole beauty industry. From pastel hair all the way to vegan products, our team was lucky enough to see the newest beauty trends showcased hands-on at the Revel in Beauty Expo in Toronto! And it's your lucky day, because we're here to share all of it with you 👐
1. Show Your True Colours 🎨
This year is all about coloured hair! And more precisely, pastel hair. From baby blue to soft pink, pastel hair has been at the center of the most original and unique hairstyles of 2019 and by far the hottest trend this year until now. If you own a beauty salon, pastel colours is an option you absolutely want to offer to your clients since it is in such high demand.

Tip: If you use an online booking platform, make sure to clearly indicate that you offer pastel colours. You can add it as a separate service in your "Bleaching" Category, or even mention it on your homepage. This will ensure that new clients that are particularly looking to bleach their hair in pastel colour will automatically be aware that you offer it!
2. Start the Year With a Bang 🔨
On top of coloured and pastel hair, the classic, timeless bangs are making a big comeback. However, they've taken brand new forms: cropped, baby, fringes, side bangs and much more. Yes, that's right, there are styles to suit every face shape out there! On top of that, the beauty of bangs is that they can change your whole look instantly.

Tip: Bangs tend to be misjudged for being old-fashioned. One way of correcting that point of view is by sharing all the different and trendy hairstyles on your social media pages. You can either post your own work, or repost pictures of influencers or celebrities rocking the look. And don't forget to add in a link to your booking page!
3. Get Your Funk On 💅
The sun is out, and so are all types of funky and flashy nails! From two-tone nails all the way to metallics and glitter, new and fresh ideas for nails are constantly coming up. The underlying theme of nails in 2019 are nails that pop. Although seemingly a small detail, nails that stand out are not only aesthetically pleasing, but they can complement your look perfectly!

Tip: Many ladies out there tend to neglect getting their nails done, and give more importance to other beauty aspects. But a good way of motivating them is by offering prepaid passes with a lower cost per visit! That way, clients will be more likely to invest in them, and show up more.
4. Au Naturel 🌿
Natural products are definitely a hot trend in the beauty industry in 2019. Not only are natural and vegan products better for the environment and sustainability, but they're also better for the skin and body! As a beautician, offering vegan products can be a part of your brand, your values and what you wish to represent.

Tip: It is believed that 2019 is the year of the vegan, so if you've always offered natural products, but never promoted it, now is the perfect time to do so. If you offer your services online, make sure to add it in their descriptions so your clients can know and spread the news. Who knows, you might even acquire a brand new vegan clientele!
Conclusion
Basically, beauty trends in 2019 bring freshness and originality. From pastel hair and bangs, to funky nails, all the way to all-natural products, this year is bound to finish with a whole set of brand new beauty trends. As a beauty professional, it is both exciting and challenging to keep up with the constant change in the industry's trends. But if there's one thing that keeps coming up in 2019, it is creativity! If you make sure to keep an open mind on your client's ideas, then they will be more likely to trust you and your skills with their crazy requests 💃