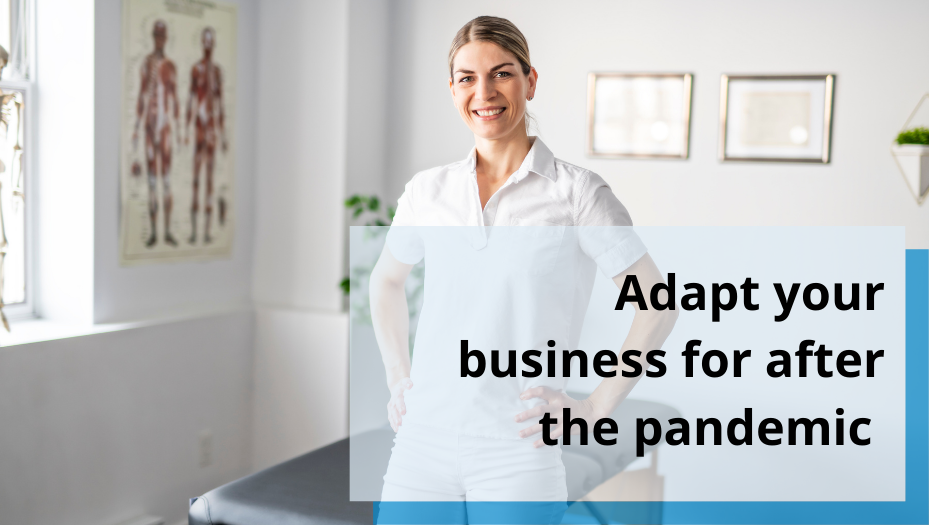 For almost a year our lives have been disrupted, the changes due to COVID-19 are numerous, both on a personal and professional level, and we can imagine that some of these changes are here to stay... Notably, consumer habits, which were already changing, have changed even faster with the current situation. Online shopping is becoming more and more popular, there will be more last-minute cancellations, and "walk-ins" will be even more rare.
Clinics and self-employed workers are affected by the many closings and reopenings, changes in schedules, and ways of working. Quickly adapting your business in order to offer the best service to its customers while being more flexible in the face of uncertainty is essential. Here we offer some solutions for you to have efficient services and to help you navigate through this new reality.
Online appointment and waiting list service
We don't know yet how long these restrictions will stay in place. However, it is possible to prepare yourself and adapt your habits for any unforeseen circumstances. Of course, your priority is for your clients or patients to be satisfied with your service so that they stay with you, but it is also in your interest to gain new clients to supplement your schedule and replace those who might leave.This can be a problem right now if your availability is completely filled with appointments that have had to be rescheduled. The month of March could be full of appointments rescheduled and April could be rather slow. How do you ensure a good turnover, while keeping the clients' satisfaction high?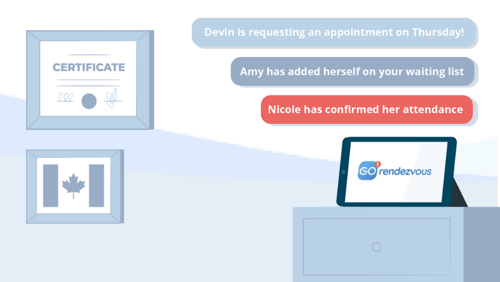 As appointments are often postponed or cancelled nowadays, a platform like GOrendezvous can save you time and money. Your clients make their own appointments according to availability in your schedule, and in addition, we offer a waiting list that can automatically replace your cancelled appointments.
Offering personalized services by video conference
Some professionals such as psychologists, physiotherapists, nutritionists, yoga teachers, etc. had to reinvent themselves and started offering telehealth appointments or fitness classes online. They are available directly on the GOrendezvous platform via the Zoom software, in addition, the meeting link is automatically sent to the client by email before the meeting.
Virtual meetings are on the rise as they are simple and take little time, Deloitte mentions that by 2040 telehealth will be the preferred option for health and well-being. This approach also "reduces travel and related costs for patients and health care professionals." 1 This is a service that many will undoubtedly want to continue providing to their clients.
COVID-19 survey and medical records
Among the different options available on our platform we have a survey template for COVID-19 that you can send to the client before their appointment. That way you ensure that they comply with the measures put in place and that they have no symptoms before you meet.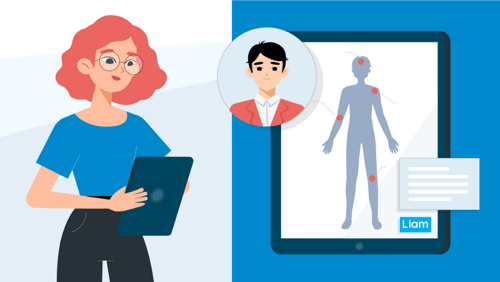 We also offer an additional option to the basic package that will allow you to keep your medical records online on the platform for remote access. Electronic medical records "also improve communication between health care providers and patients, positively impacting health outcomes and patient safety." 2 No more struggling to find a file, they are always at your fingertips in a confidential environment.
Exportation of client follow-ups lists
Another feature that will definitely be used more regularly is sending a mass email through your contact lists. This allows you to do several things like sending a mass email from the exported list of clients and their email addresses to communicate reopenings, closings, giving important news, and offering promotions.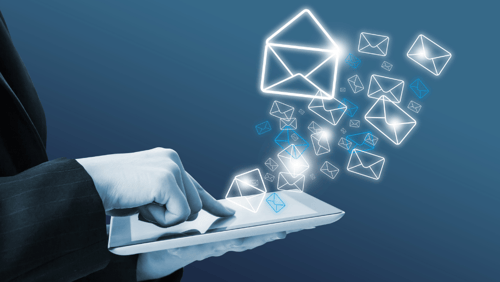 You can also use the follow-ups list to find out which clients cancelled their appointment or to follow-up with clients by using different filters. This will ensure you reach a target clientele and pass along the necessary information quickly.
Conclusion
Of course, no one expected to have to change their routine so quickly, but it's impressive how professionals have adapted to this new reality and used the new technologies available to their advantage. If you don't already have one, preparing a plan for a shutdown can help reduce the stress caused by this situation.
If you would like to have a free trial of the GOrendezvous platform you can press the FREE TRIAL button on our home page, for more information on the options mentioned here, contact us.
---
1 https://www.quebec.ca/en/health