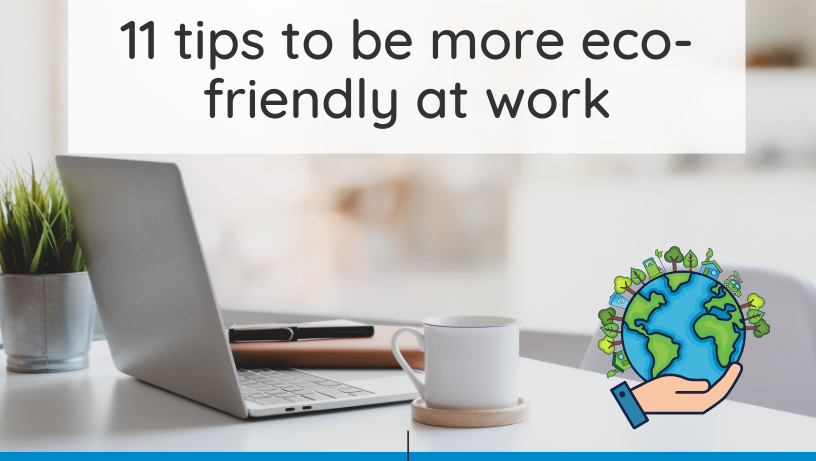 Respect for the environment is something that is, rightfully, becoming more and more present in all facets of our lives. Many organizations have environmental values ​​and want to take action but don't know where to start or lack inspiration.

When you have a shared workspace, setting up initiatives can encourage employees to respect a more eco-friendly work environment.
The 3R rule can be useful, it is a strategy for managing end-of-life products and resulting waste aimed at:
Reduce the amount of single-use products used;
Reuse products or some of their parts to avoid waste;
Recycle raw materials.1
In this article, we give you some tips to inspire you at work.

Tips to help reduce your eco-footprint at work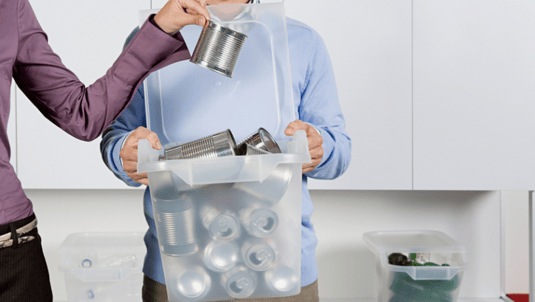 1. Reduce your consumption of single-use products
Products such as paper, ink, garbage bags, etc. are disposable and create waste. It is always best to try to reduce their use or opt for ecological versions. For example, using a platform that manages your clients records allows you to use less paper and ink.
Other options include refilling your ink cartridges instead of buying new ones, limiting the number of business cards printed, using recycled paper, or buying biodegradable trash bags.
2. Buy devices with low energy consumption
It also helps you save on electricity! Whenever possible, it's best to avoid purchasing devices that require the use of batteries. For example, it's quite easy to opt for a wireless keyboard that charges with solar power rather than batteries.
When using an alternative charge to batteries is not possible, you can choose reusable batteries and purchase long-lasting bulbs to save energy. You can also look for the energy star symbol, it assures you that the product saves "energy through efficient design and power management options. They use less energy to perform regular tasks, and when not in use, automatically enter a low-power mode."2
3. Use biodegradable products for cleaning
For office cleaning, if it is possible, use organic products so as not to leave harmful residues in the water. If a company takes care of your housekeeping, don't hesitate to ask them which products they use and suggest biodegradable products. You can also make your own household products from ingredients that you already have at home. See some recipes here.
4. Use reusable water bottles and coffee cups
A small, but important gesture. Reusable water bottles and coffee cups are a major contributor to pollution in Canada and around the world. In Canada alone, 2 billion bottles of water are used each year3, and in Quebec 1.5 billion non-recyclable cups of coffee are consumed per year4. Imagine the amount of trash that creates!
At GOrendezvous, we provide reusable coffee mugs with the company's logo to new employees. When an employee comes into work with a disposable cup, they have to put $5 in a jar, the proceeds will be donated to an environmental cause. It is an effective way to hold accountability and ensure that we are all doing our part.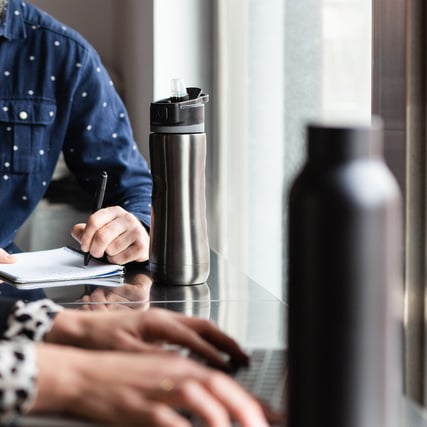 5. Embrace recycling
If you haven't already, make sure you have recycling set up in your office. You can also return cans as well. You can register for the Consignaction program here.
6. Control the temperature
Heating is an energy expenditure as well, if it is possible for you to keep the temperature lower at night, in order to save energy, this can be a simple gesture to implement.
7. Create an environment committee
You can ask your team who wishes to be on the environmental committee, these people can ensure that the measures put in place are respected and introduce new ones if necessary. CUPE has created a green guide that could help you here.
8. Make a donation to counter your carbon footprint
If possible, making an annual or monthly donation to an environmental cause allows you to help and counter your carbon footprint. For Earth Day we reimbursed a portion of our carbon emissions by donating to Tree Canada so they could plant trees in our name.
9. Switch off devices
Turn off electronic devices at lunchtime and at the end of the day. Some devices also have an eco-mode that you can activate while in use.
10. Have a volunteering day
Taking a day out of the year to volunteer as a team for an environmental cause will have a huge impact for both the environment and your team. It's a great time to bond and show your employees and customers that you care about the environmental cause.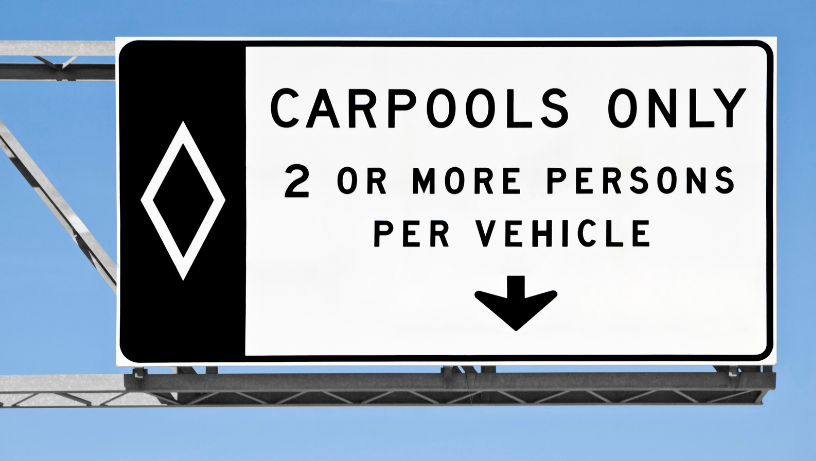 11. Promote public transit and carpooling
Encourage employees to use carpooling, explain the benefits of carpooling such as cost sharing, faster commute due to reserved lanes and having to pay and find only one parking spot. You can send an electronic newsletter with availability to help employees connect.
Public transit is also a very good solution, it's more ecological, and it saves money on travel and parking costs. Our team's transit passes are paid for to encourage them not to drive, and it works great!
We hope that these suggestions will help you reduce your ecological footprint at work. Every step counts!
Ressources:
https://carboneboreal.uqac.ca/en/news/
https://consignaction.ca/en/shop/
---