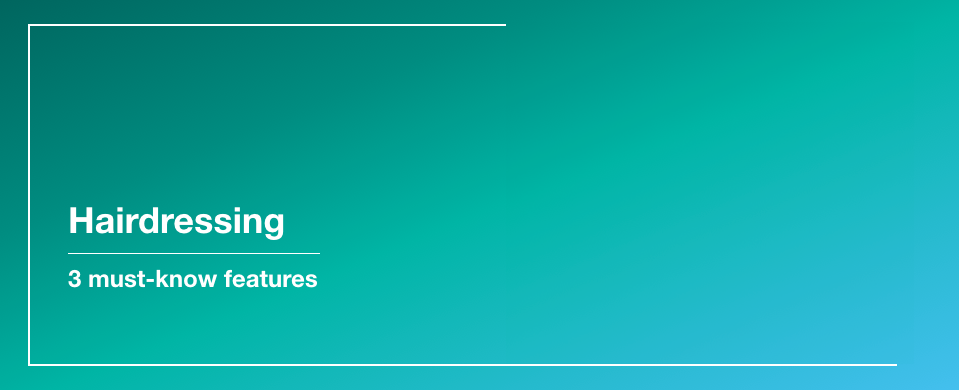 Put your scissors down for a few minutes, we want to show you the top 3 of the features that will help manage your salon😉!


1. Indicate that you can see multiple clients at the same time
For some of your services, like men's haircut, you need to be one-on-one with your customer (unless you are very handy with 2 scissors then you can take care of 2 clients at the same time✂️✂️). For other services like dyeing, you can take care of a second client while your first client is baking👌.
For this type of service, indicate that you can "see more than one client at a time" and choose the option to be available to see other clients during some time in the middle of this appointment. You will then be asked to specify when -during the service- you are available for a second client. GOrendezvous takes care of offering the right online availability slots to your customers and your time is optimized automatically.


2. Offer Token Cards
You can create token cards that are in fact prepaid plans.
You could offer a promotional price if the clients pay upfront for 5 haircuts for example. Understanding they can save money in the long run, they will probably be interested in buying a token card😁. This feature ensures customer loyalty and allows you to obtain revenue upfront.

Your customers can buy a card directly on your website or on your GOrendezvous homepage, it is linked to their client file and it is charged automatically each time a client books an appointment. It is also credited directly in case of any cancellation done online by the customer (given a certain time frame of course).


3. Use the copy/paste function for services among employees
We are lucky that he copy/paste feature exists or we would lose a crazy amount of time copying text on our computers. The possibility to copy/paste is no longer limited to your "Word" documents, it also applies to the services you create in your GOrendezvous account 🎉!
If you are several professionals in the same salon, many of you probably offer the same services. In this case, using the copy/ paste function for services will save you a lot of much needed time.

Let's take an example :
Nathalie and Karine both work at ABC Hair Salon. They both offer cut, dye and style. Karine has less experience than Nathalie, so it takes her 15 minutes longer to dye hair. You can create all the services offered by Nathalie then just copy/ paste them onto Karine's profile in less than 10 seconds! You can then just change the duration time on Karine's account for the dyeing service, it will not change anything on Nathalie's profile.




Now can get back to your scissors, we'll take care of the rest!